This remarkable (if slightly over-dressed!) edifice is the Pierhead Building, the historic centre of Cardiff Bay, which used to be the office of the Harbour Master when the Welsh capital still had its docks. It  now stands next to the Senedd – the home of the Welsh Assembly – and houses historic exhibits, conferences and other events . . . including, throughout the month of April, an exhibition describing the activities past and present of The Old Stile Press. The poster to be seen by the main door at the extreme left of the photo below advertizes this fact!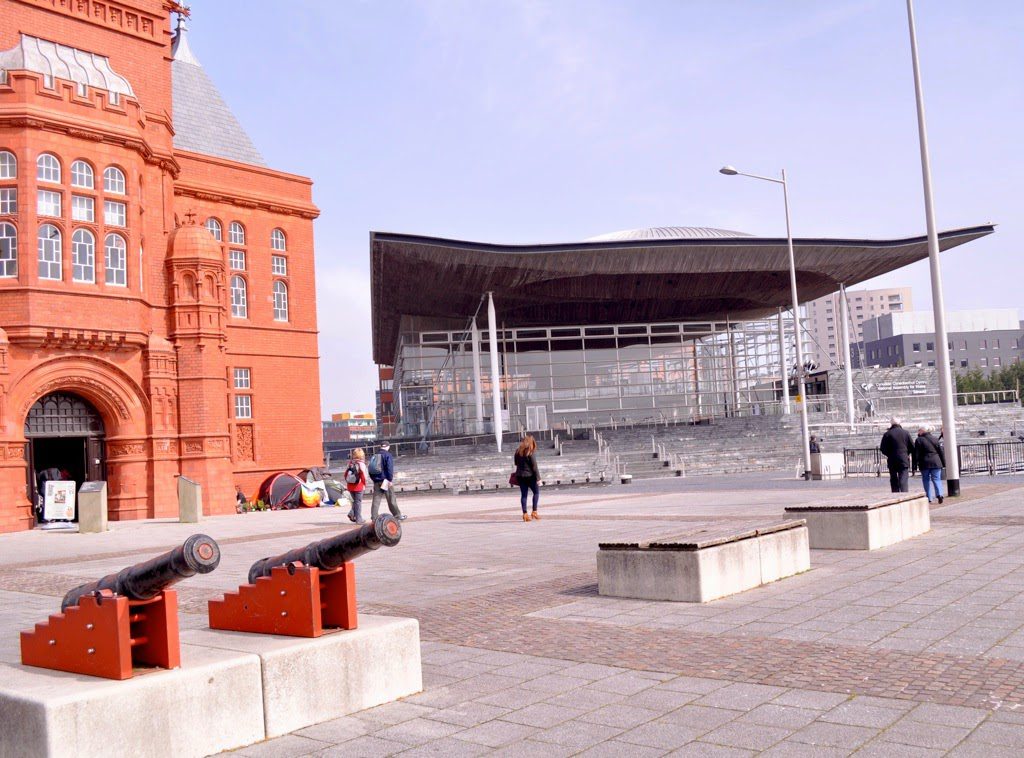 We were invited to stage the show when we had the pleasure of meeting the Presiding Officer of the Senedd, Dame Rosemary Butler, a year or so. She was kind enough to think that Wales should know more about our activities.
 The Futures Gallery is housed in a beautifully spacious and airy room on the first floor and we managed to erect our carefully planned show quite painlessly – with the help of our son Daniel with his picture-hanging skills and after penetrating the most efficient-seeming security procedures.
I hope that the following photographs will give some idea of what visitors will see . . . but, best of all would be if you could visit in person! From 10.30 – 4.30 every day for the rest of April.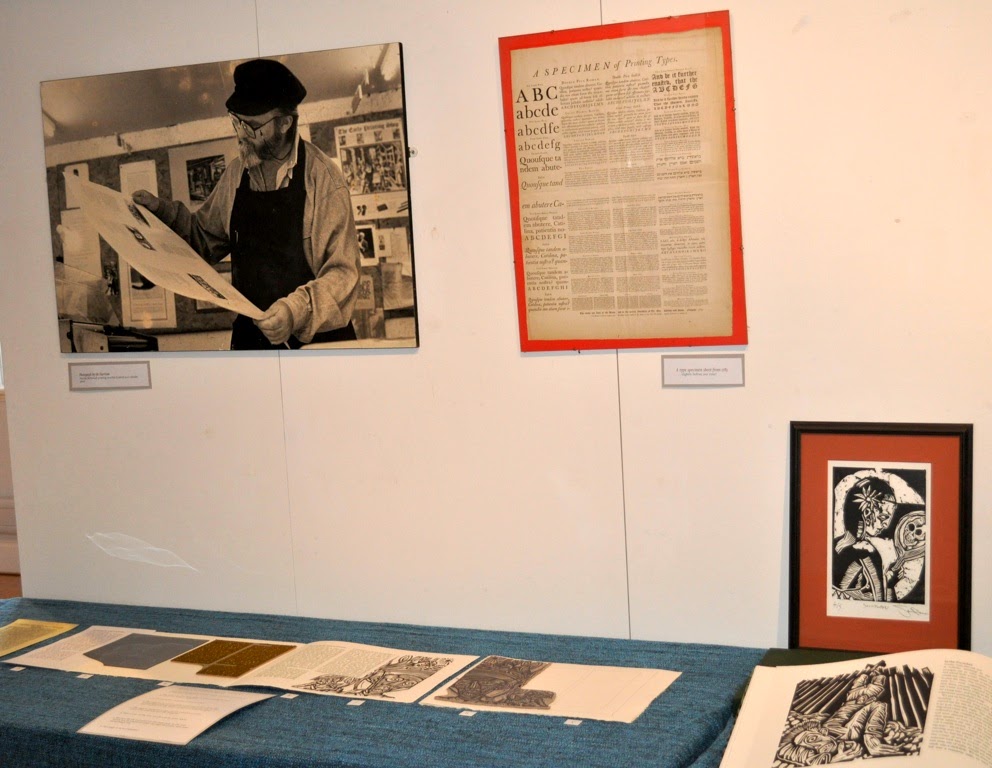 PLEASE DO follow the instruction below the next photo (which I do not know how to countermand!) bacause there are LOTS and LOTS more good things to look at!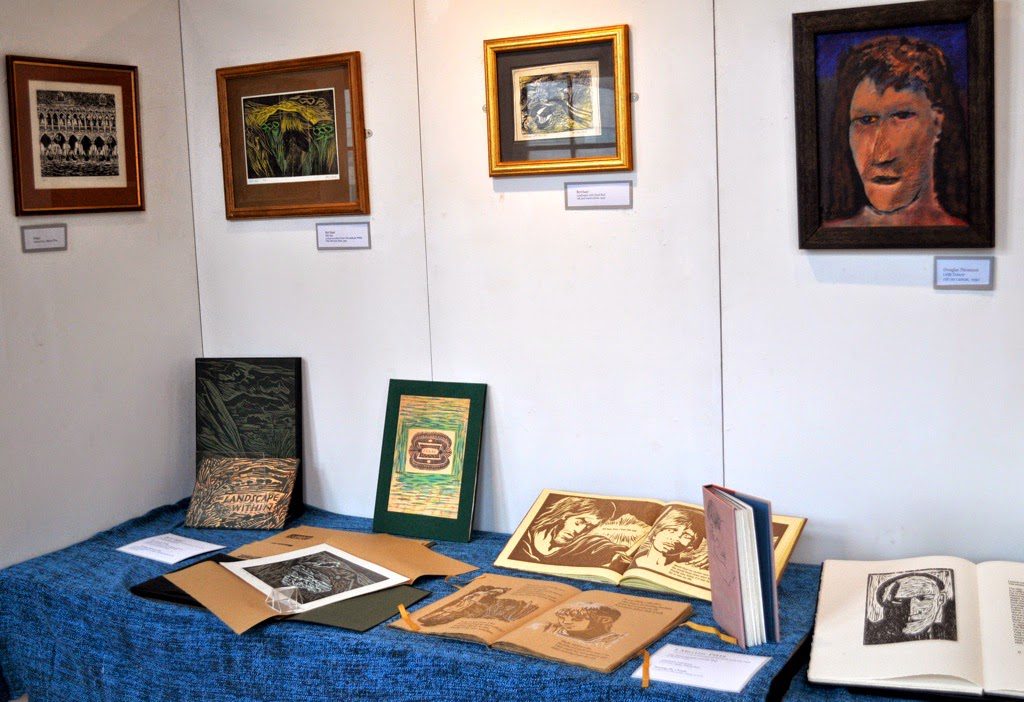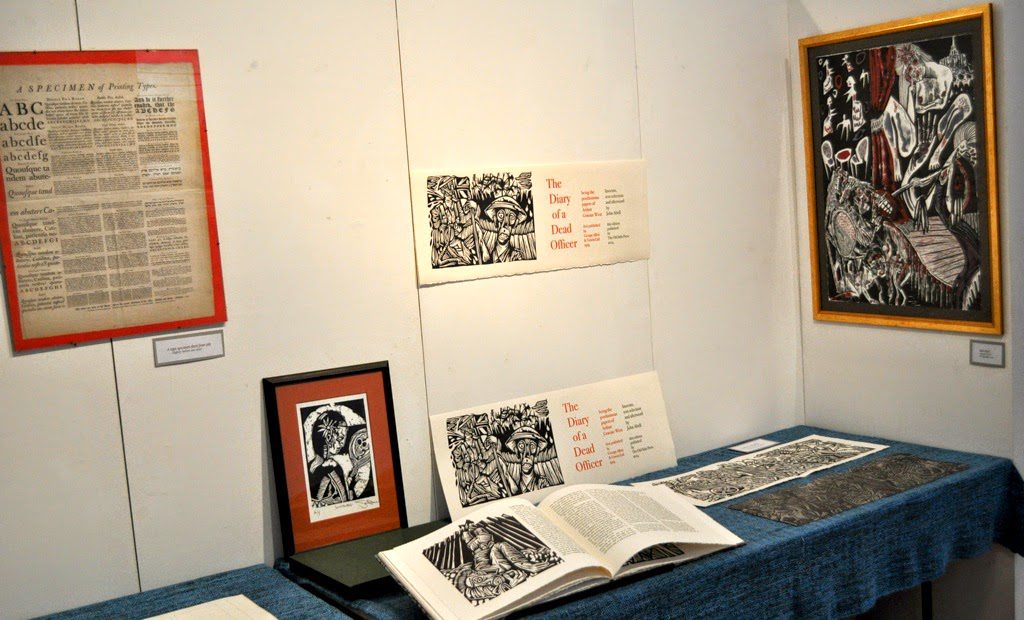 Hero of the moment is, of course, John Abell whose "Diary of a Dead Officer" masterpiece is being shown in public for the first time.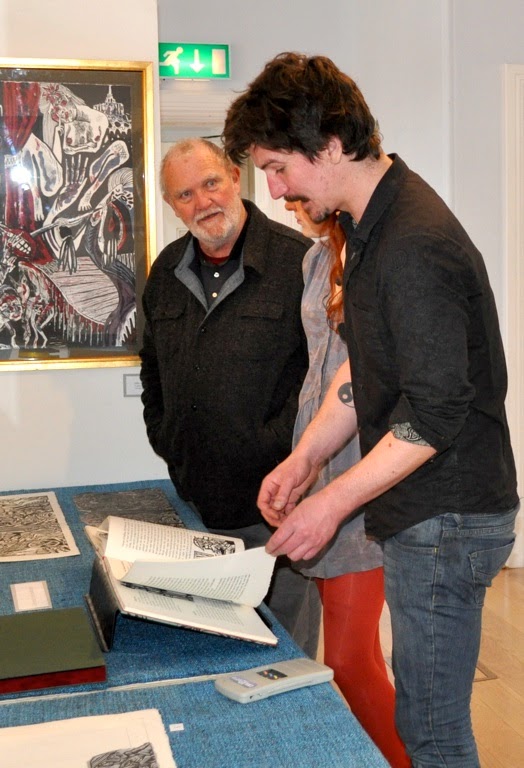 On the way back to our car, after putting finishing touches to the show, I took a final photograph of the day . . . to capture a remarkably serene angle of the, mostly very hectic, Cardiff Bay.