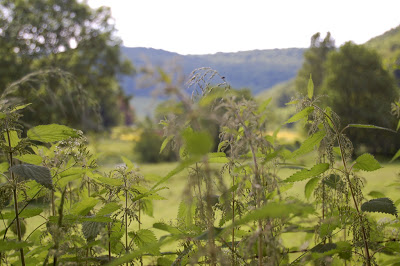 By the back end of last year, with lots of good strimming and clearing weather (together with opportunity AND inclination), we had got our domain looking really rather smart, tamed and ready for the arrrival of Spring.
The onset of Spring growth, however, coincided with lots of rain, quite a bit of sun and lots of reasons why neither of us could spend time working outside. Spring is the most magical time of the year and the first shoots of everything are exquisite.
This time, though, everything has just grown and grown. Grass (our mowing regime has not exactly kicked in properly as well!) is all 3-4 feet high now and ferns are mostly twice their usual size.
I tried panicing as a reaction to start with and then I realized that would do no good at all. Now I am enjoying what amounts to a holiday in a jungle and have just taking photos of some of the most egregious aspects . . . wonderfully safe in the knowledge that, if all else fails, it will all fall to Nature's scythe come Autumn!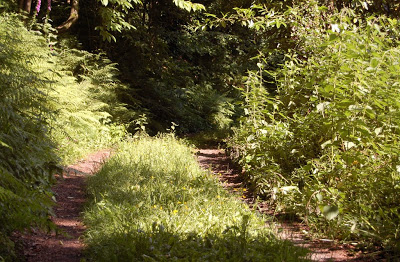 Soon no one will be able to reach us at all.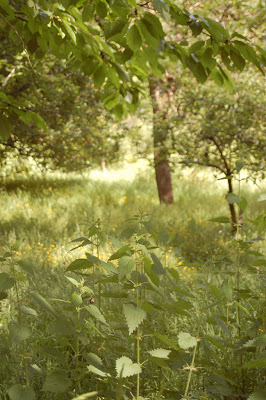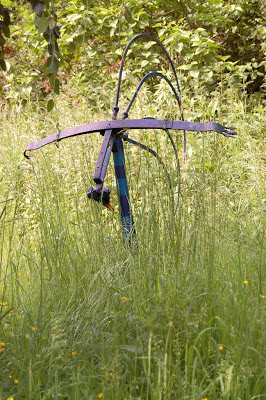 This wonderful sculpture – a bird formed out of antique farming machinery – looks more humorous than usual now that it is not standing on well-mown green sward!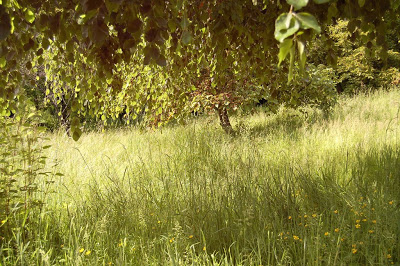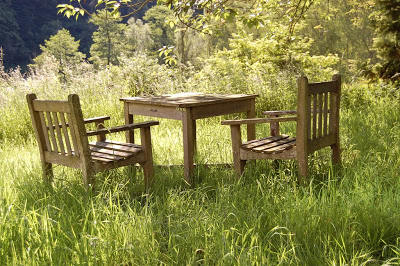 Tea on the lawn?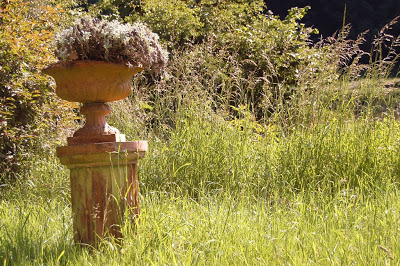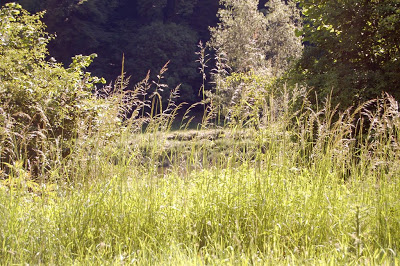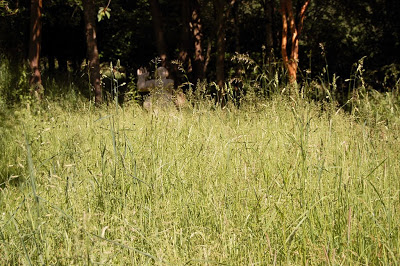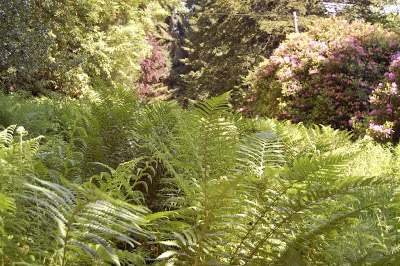 I keep on expecting to see the head of le Douanier Rousseau appearing above these waving ferns, waving his paintbrush at a cuddly-looking tiger!