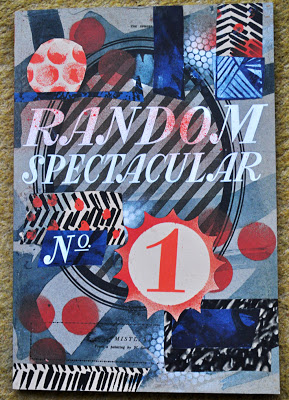 One of the greatest pleasures I experienced this Christmas Day was to turn the pages of this utterly delicious periodical (I hope) and to savour its many and varied delights. I cannot remember quite where Frances saw it mentioned but one glance showed that we should have a copy.
Having enjoyed it SO much, myself, I hasten to photograph and post a few pages with the sole hope that others will be as enchanted as we have been and will buy it . . . if there are any copies left! I have done this with no thought to copyright infringement or the like but hope that those concerned will take this eager promotion in the spirit in which I have brought it about.
As it is printed in vibrantly coloured lithography, this poor restricted letterpress printer is able to re-enact the old 'child in a sweetshop' routine and wish, even more than usual, for a second life – in which to concentrate on printing by classic lithography.
If you do not know about this publication already, you will be wanting the details. I could repeat them here but a click will take you to details of the editors and St. Jude's Gallery, in Norwich, who are responsible for the lovely gallimaufry and where all the facts can be obtained.
Meanwhile, I will simply continue to delight you with a few pages!
Part of Mike Hearld's Menagerie: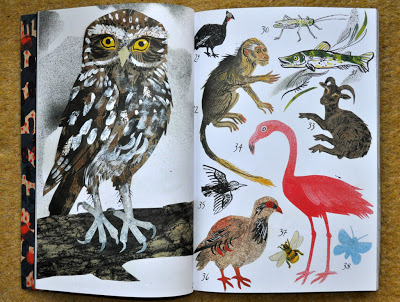 From Jake Tilson's Fonts and Fishcans: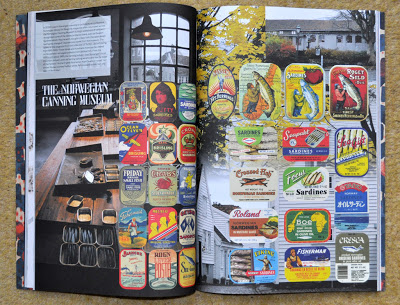 Images by Angie Lewin: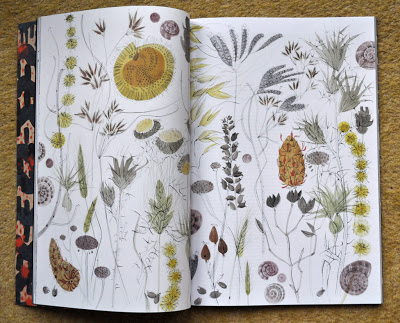 From an article on the agrarian culture of East Anglia. Photograph by Justin Partyka:
From Tuscan Town Scenes: images by Emily Sutton. Delicious overtones of Eric Ravilious's Highstreet.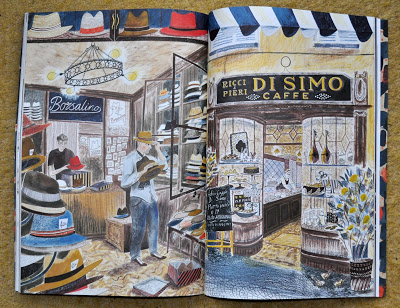 From In search of Fonthill: by Simon Martin with images by Ed Kluz