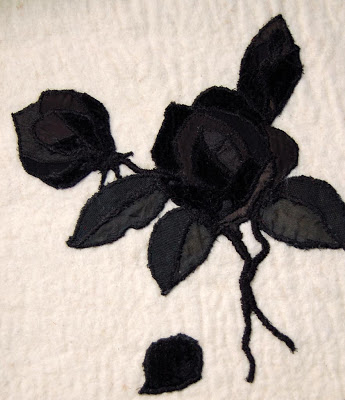 I am informed by the ghost in the machine that this is my ONE HUNDREDTH post! I can hardly believe it. It seems only yesterday . . . ! What to do? How to celebrate appropriately?
The clear answer is to share with all you gentle readers a treasure that has finally reached a finished state and which came to us here just a couple of days ago.
Everyone who has glanced at this Blog and/or become aware of the books we make, will know the name of Angela Lemaire . . . most recently in the context of the wonderful woodcuts in the Britten: Christmas Sequence but also her numerous earlier books.
Even earlier, Angela was making books! When Frances and I first met her, Angela showed us a book called The Plague which she had made when a student at Camberwell School of Arts and Crafts in 1967. It consisted of a text largely formed from quotations from the Bible and etchings of quite exceptional power. I was bowled over by this and managed to persuade Angela to let us purchase the last copy available (apart from her own) of the tiny edition she had printed.
As she had not quite got round, at the time, to the matter of a binding, the object consisted simply of folded sheets and there were a number of separate sheets of paper printed from the sides of wooden coffins which were to be involved in some way. We immediately thought that this was a challenge in general terms for a Designer Binder and, in particular, for Nesta Rendall Davies who, among other things, had so imaginatively bound the copies of my own Paradise Driver.
Nesta was intrigued but said that it could not be given a very high priority. We are generally happy to look forward to long-term pleasures so said we would contentedly wait. Nesta's life thereafter did become increasingly 'full' in various ways, not least by the having of a baby . . . so The Plague had to stay at the bottom of the in-tray.
That beautiful baby boy is now SEVEN years old . . . but the binding IS finally complete and Nesta handed it over to Frances at the Fair in London. Given the 'maturity time' for the binding and the fact that the 'sheets' had remained in Angela's drawer since she printed them, this object has taken FORTY-TWO YEARS to reach completion! All the more wonderful to find it finally together . . .
. . . and it is a truly stunning book with which we are completely thrilled. I have tried to photograph it with as much 'atmosphere' as possible but I am aware that this sequence of pictures (going from front to back – except for the 'scene-setter' above) is a poor substitute for handling the book oneself and discovering the worms, the winding-sheet, the coffin boards and so on as the pages turn.
I am now going to shut up and leave the photographs to give you at least a hint of the power of this remarkable book in its entirely appropriate clothing.
The photographs should benefit from enlargement so, give them a click!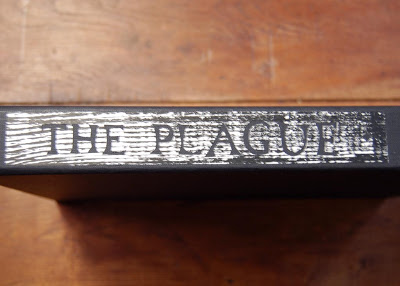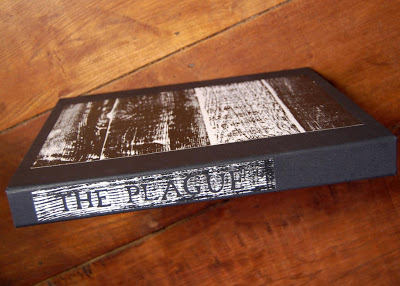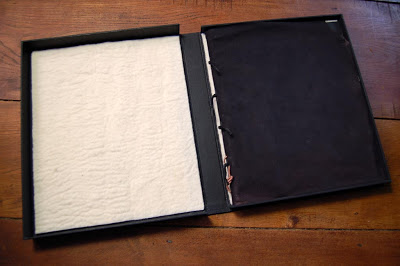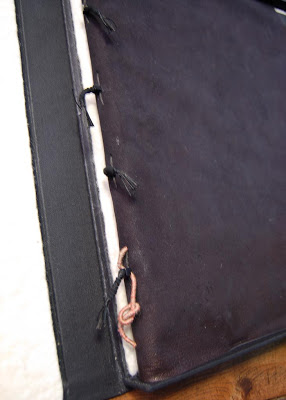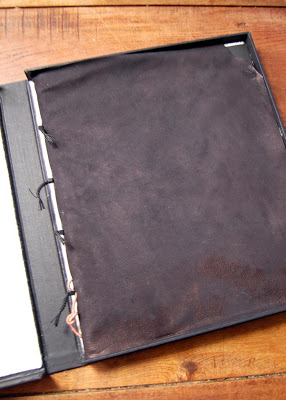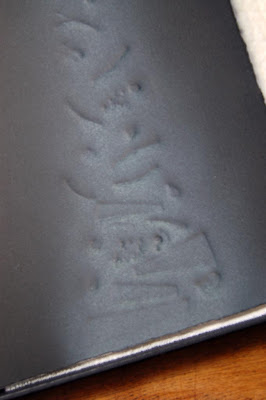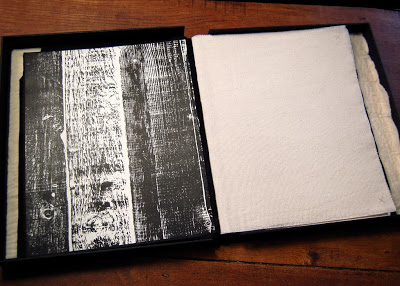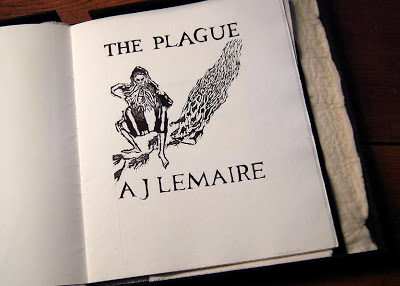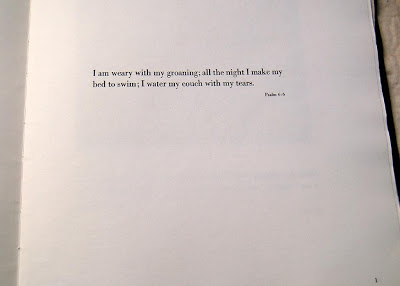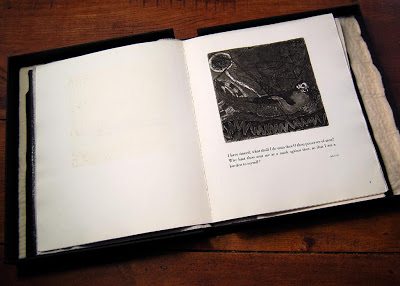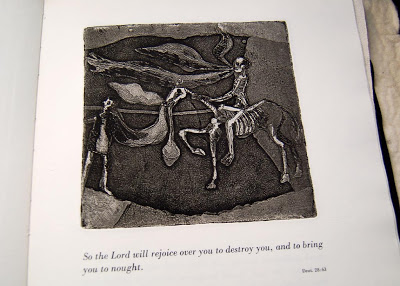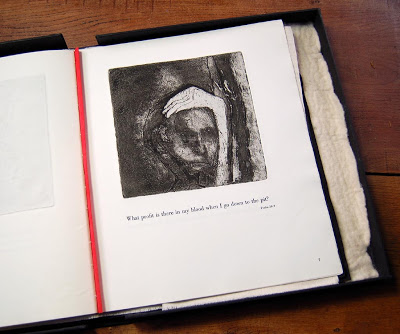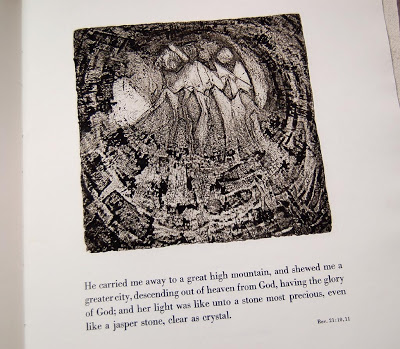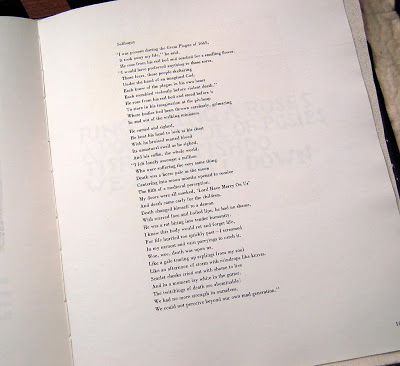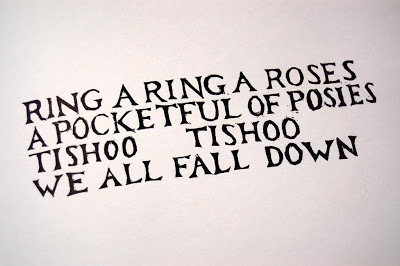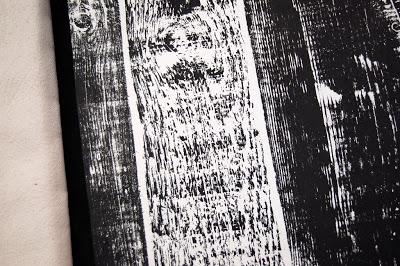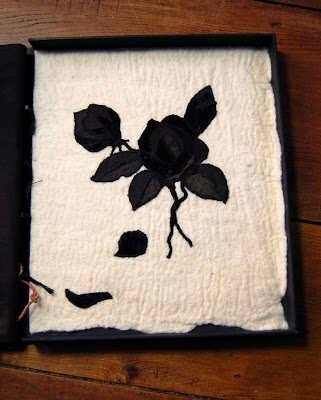 Two good friends have commented below that it would have been helpful had I given the measurements of this book. Of course they are correct.
The box is 41 x 35 cm and, as you can see, the 'book' tucks tightly inside it. The etched plates are 20 x 20 cm.