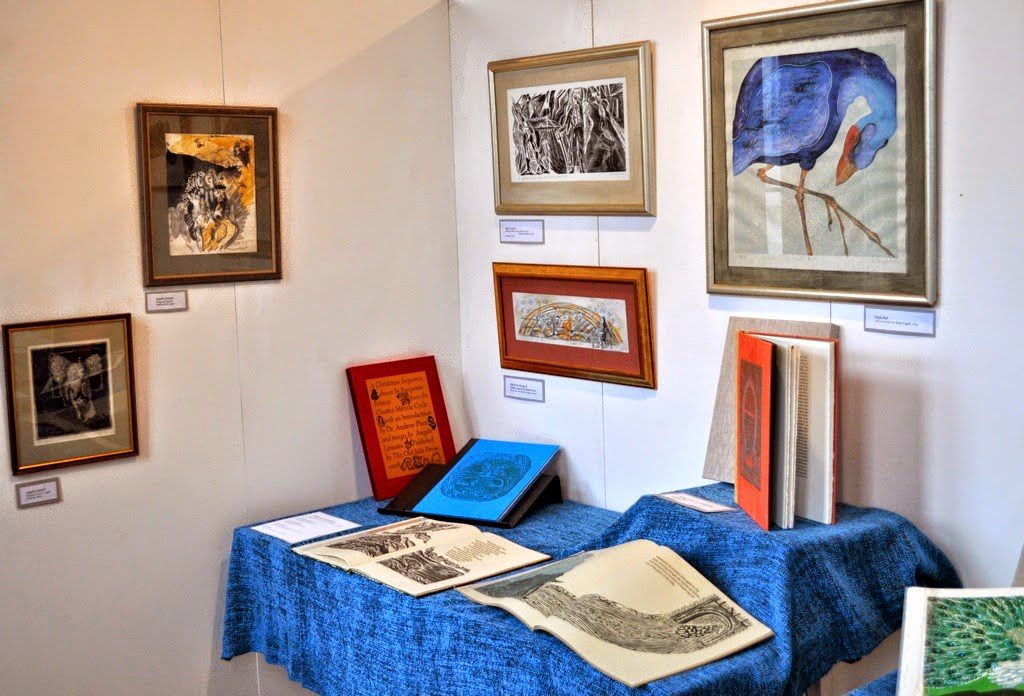 Our prestigious and successful five-week exhibition in the Pierhead Building in Cardiff Bay is now over but there are other places where we shall be taking books this year. First will be the  London International Antiquarian Book Fair at Olympia from 22 to 24 May.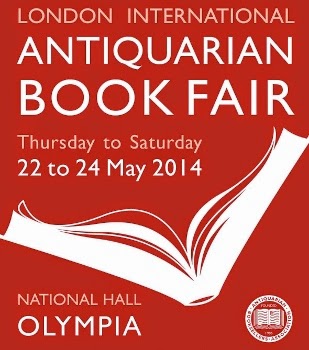 Our stand there is in the LIVE! section and during the course of the event we are offering three talks about our work.
On Thursday: How Gutenberg inspired the design of a book; which focuses on Angela Lemaire's Jubilate Agno (around 5pm)
on Friday: Printing letterpress from woodcut and polymer. A discussion of direct 3-dimensional printing of original work by contemporary artists; focusing on Ralph Kiggell's The Third Thing and on the latest book with John Abell –  The Diary of a Dead Officer
on Saturday: Making paper for printing a book which showcases The Affectionate Shepheard with paper handmade by Frances McDowall.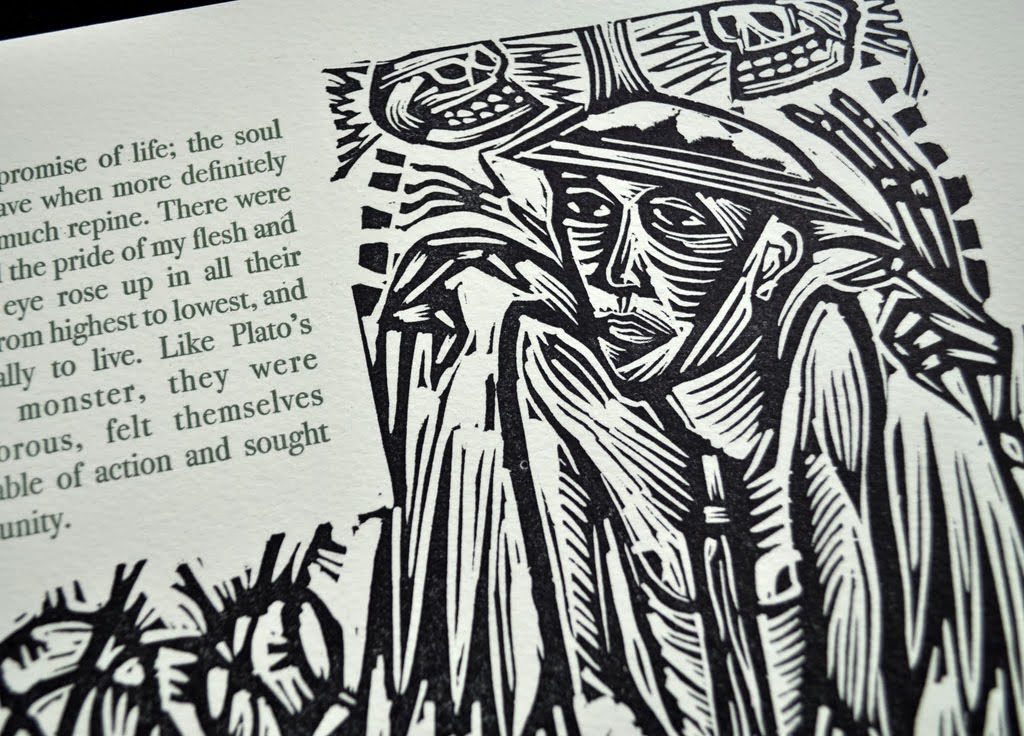 Among the bookbinders
The world of bookbinding has become more and more visible with many wonderful exhibitions in recent times and we were delighted that Dominic Riley won the Paul Getty prize for a binding on a book with a Shakespearean theme with our Pyramus & Thisbe.
In May a tour of the work of designer bookbinders working in the UK and US will begin at St Bride's in London. Entitled InsideOUT the exhibition will have 65 books produced by private presses on both sides of the Atlantic and promises to be spectacular judging by the splendid catalogue. A number of Old Stile books have been selected and it will be good to see these bindings go off to the USA, starting at:
Houghton Library, Cambridge MA 11 September – 13 December 2014;
Minnesota Center for Book Arts 10 January – 28 March 2015;
Bonhams, New York 10-19 April 2015;
San Francisco Center for the Book 6 June – 5 July 2015
Later, in June, there will be a Society of Bookbinders Training Seminar at Cirencester Agricultural College and we shall be there on Friday 27 June 8.30 am – 7 pm with unbound copies of many of our books for binders to choose from. It is always good to be able to see and feel the physical presence of a book before embarking on a a binding – so much time is invested and choosing from a website (however detailed) is not the same! Hence we have for many years taken copies to such conferences. Do let us know before the event if there is any particular title you know you would like to see.
There will be unbound copies of our latest book The Diary of a Dead Officer available at £200 – from this Fair or from us direct.