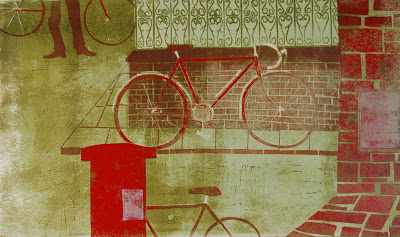 I was recently rambling round the website of a friendly art dealer and identified a couple of lithographs dating from the mid- (nineteen) fifties and deliciously redolent of the period. I did not recognize either of the names involved, but that did not seem to matter very much when put beside the deliciousness of the prints themselves.
The dealer kindly came to see us and brought the two lithos (along with, I confess, one or two other delights) and the prints showed themselves to be as full of life and zest as we had thought. He revealed that these two had been part of a folder of c.10 which he had acquired. We agreed that the most probable source was an art college of the period and this was student work. The fact that two of them had the words "Intermediate Lithograph" written on them seems to underwrite that theory. In the end the dealer said that, as we had paid for the two best and he felt the the folder might best be kept together, he would like us to have the lot. What a star!
But we know nothing more about them. They are all clearly dated 1955-58 but there is no indication of a College or anything else. I'd love to know . . . so, with no great amount of hope of unearthing the pin from this particular hay stack, I will add a list of the people who signed the prints, in case the group of names stimulates the memory of some old alumnus or some lecturer recognizes a particular style of a particular College of the day.
That would be fun but I don't mind at all if nothing comes of the quest. I, at school at that time, was loving books full of images like this and seeing such lithographs in Lyons' Corner Houses and so on, and I just think they are glorious.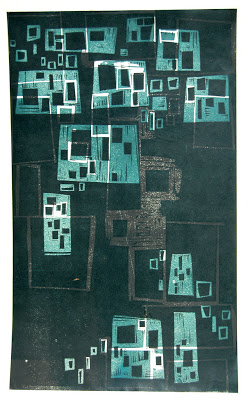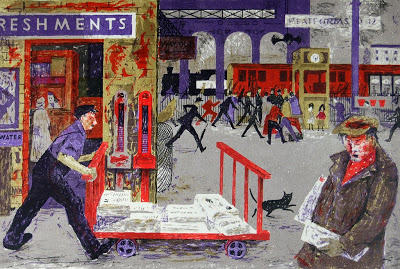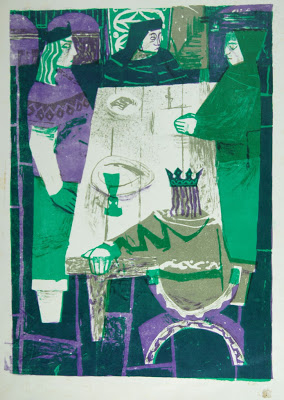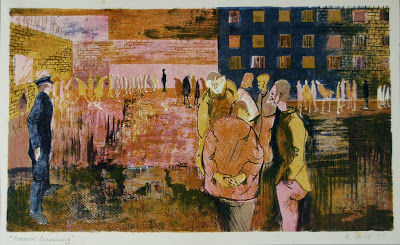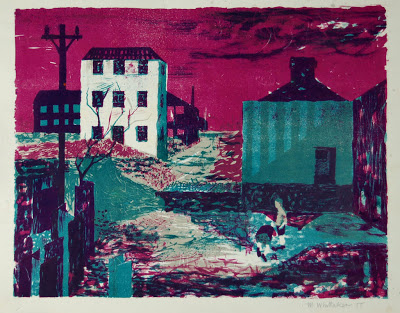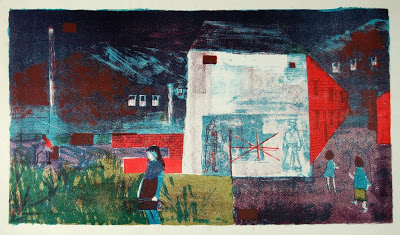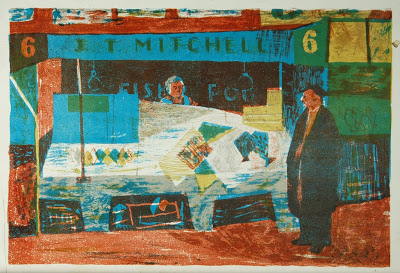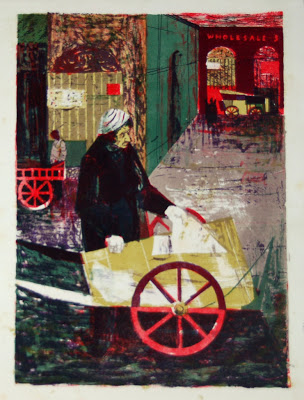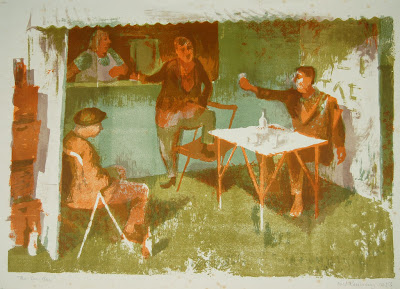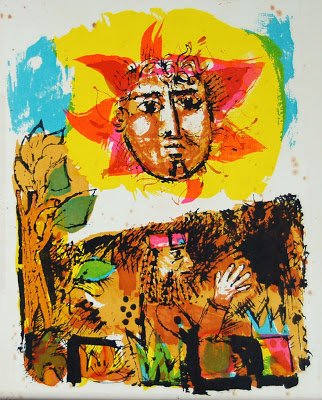 The names: M. Whittaker, R. Swift, Noel Kenning, D.J.Murphy and a number by Anon!.