The redoubtable Nancy Campbell was most recently staying here about a month ago in order to work with us on the preparation of the second helping of our Bibliography. More about that anon.
She was regaling us with excitements and fears about her upcoming adventure – a residency of two months at Upernavik Museum in Western Greenland.
Her Blog HERE is always a joy and an erudite feast but her tales from the North are beginning to be really something and the least we can do is to is to steer our friends in her direction.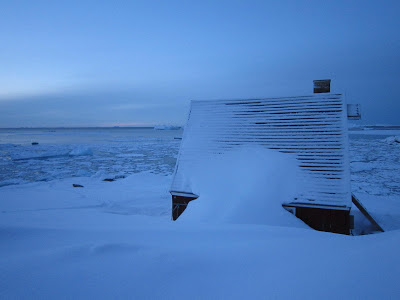 For an old snowphobe like me, this photo of the little house she has to live in (taken at midday, no doubt!), is pretty daunting but I have to say that this one is quite breathtakingly beaautiful.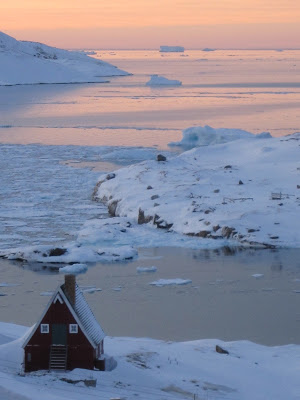 Do visit her blog and enjoy the goings on. For the record, I have to claim that early experiments with snow/maple syrup were conducted at Catchmays Court!