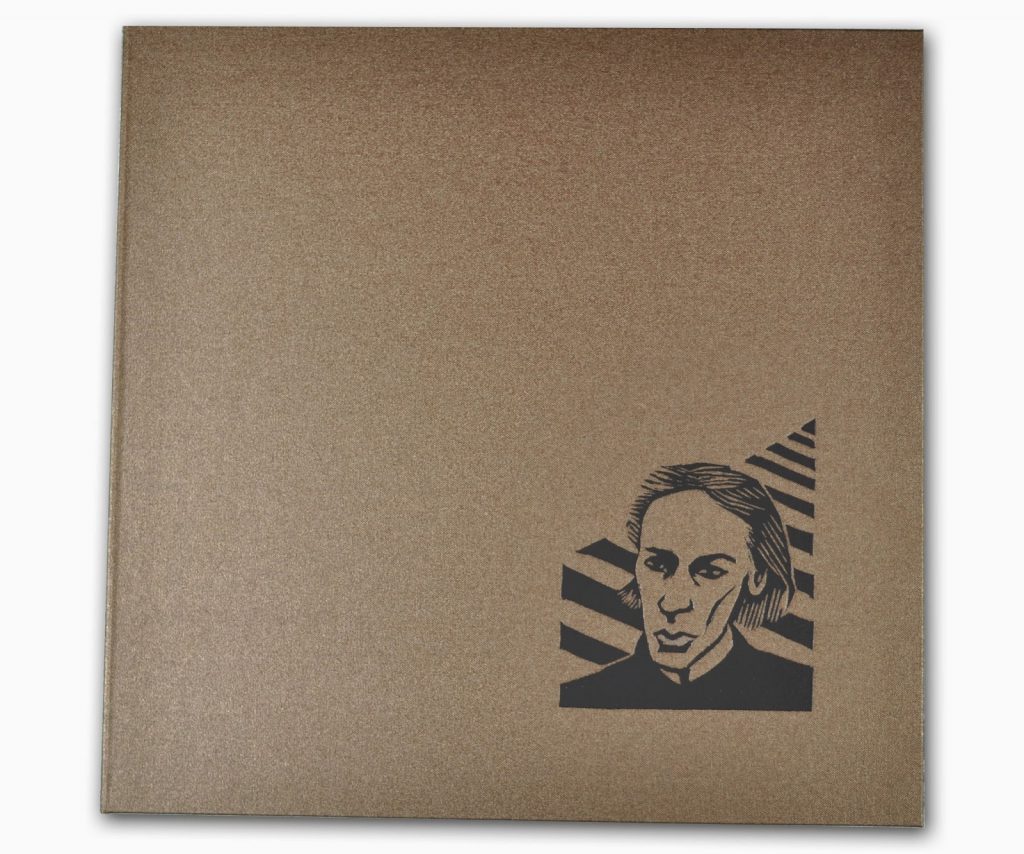 New Publication
At the beginning of January 2015 we sent out a notice to those who have opted into our mailing list about this exciting book which brings the ground-breaking French poem by Blaise Cendrars to English readers in a translation by Dick Jones together with stunning imagery by Natalie d'Arbeloff. Almost within the first day all the copies of the special edition were spoken for and the main edition is being sent off to some very prestigious libraries. We repeat that newsletter for those who may have missed it or not opened their email that day!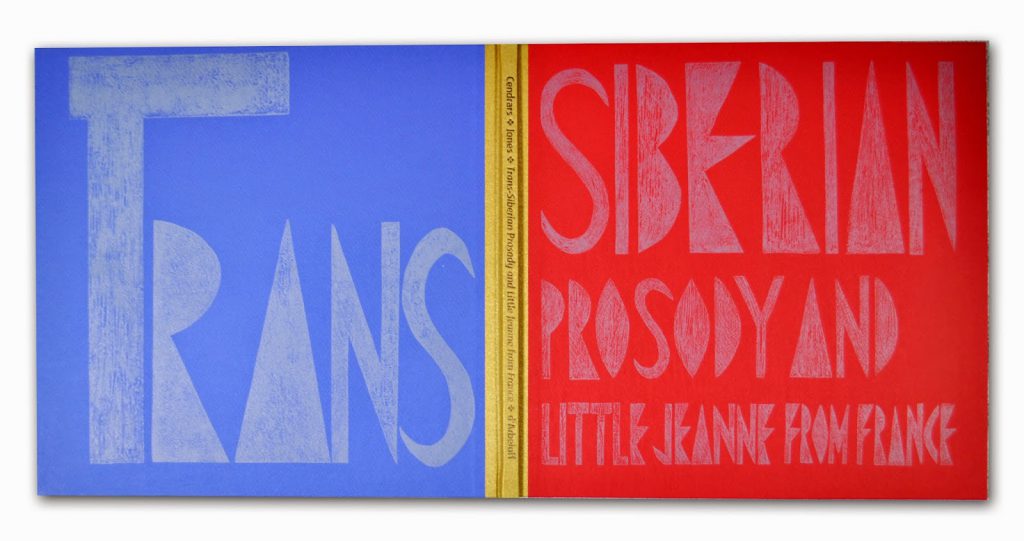 poem by Blaise Cendrars
translated into English by Dick Jones
with imagery by Natalie d'Arbeloff
This extraordinary epic poem – known for short as the Trans-Sib, given its deliberately awkward and cumbersome title – was written by Blaise Cendrars in 1913. It is a compound of the literal and the surreal, a breathless travelogue, historical commentary and dreamscape narrative.His daughter, Miriam Gilou Cendrars, writes for this edition a note about the importance of Cendrars' work to modern poetry of the twentieth century. She has enthusiastically praised this translation and has encouraged us throughout in our labours toward the realization of our dreams and hopes for this edition.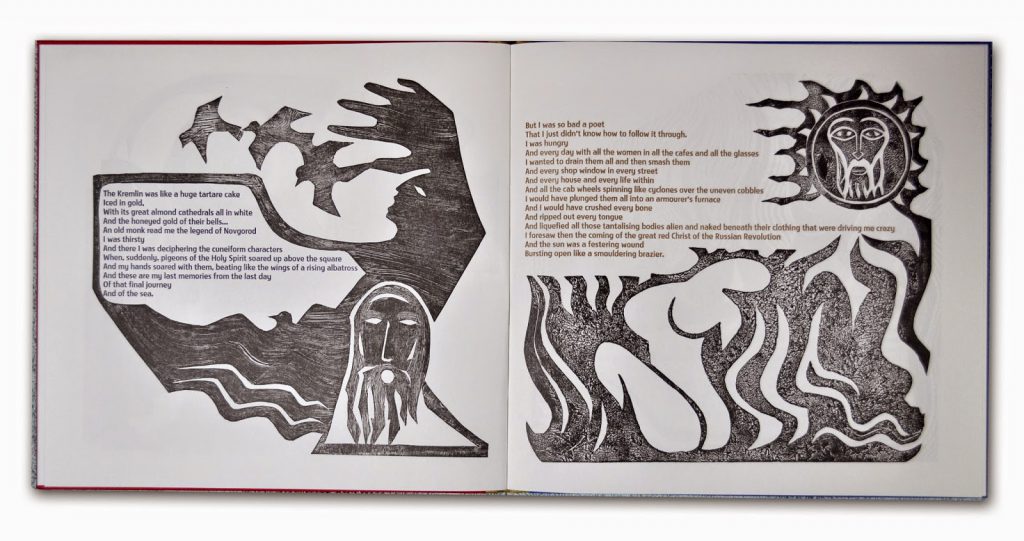 The poet had been in Russia in 1905 at the time of unrest followed by the Sino-Russian war and the dramatic incidents which occur on the journey he makes (in the company of his lover, Jeanne) may well have happened to him. As an impressionable young man he imparts a sense of vivid truth, writing of these historical events in minute detail.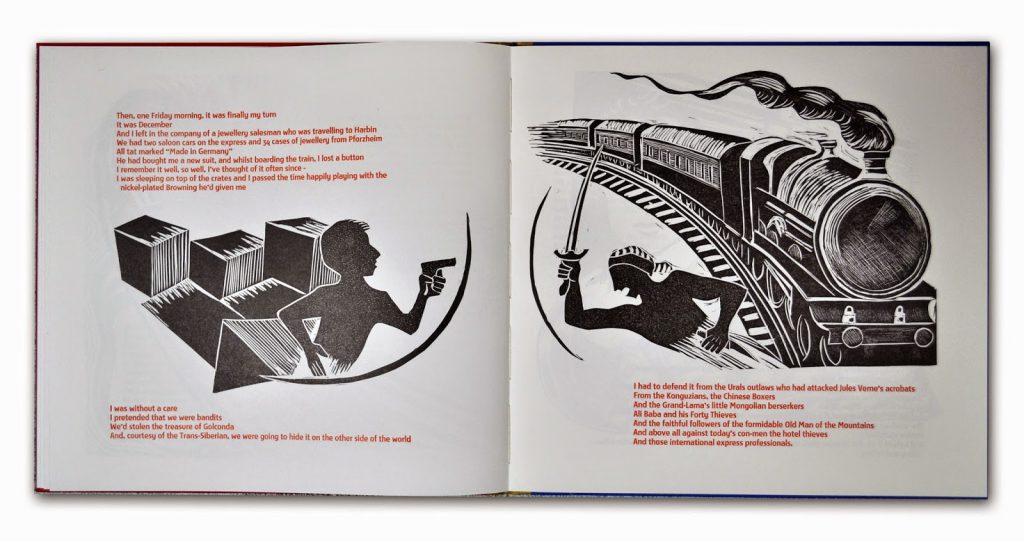 This vivid truth is also powerful in Dick Jones' translation into English of the poet's original text in French. As he writes of the poem – 'the narrative itself is presented in a refreshingly direct and simple style, breaking entirely with the traditional conventions of verse form and its graphic literality is punctuated by passages of lambent and dreamlike imagery, prefiguring by 40 years the experimentation of the Beat poets in Cendrars' beloved United States.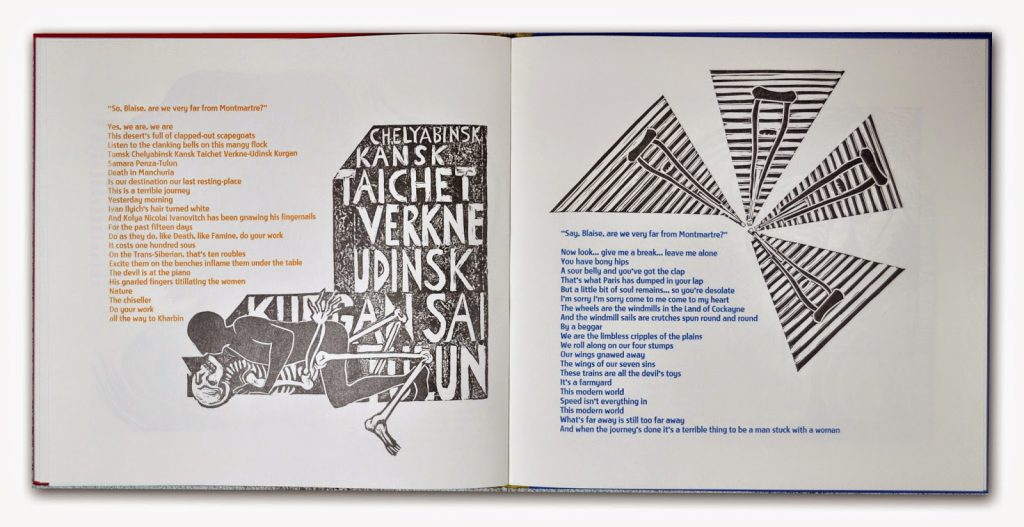 Dick Jones and Natalie d'Arbeloff were both equally excited by Cendrars' writing and together created a rhythmic, pounding fusion of image and words retelling this journey across Russia on the famous Trans-Siberian railway. Cendrars' account of this journey has been immensely influential on the literature of the twentieth century especially in Europe. It deserves to be better known beyond the French-speaking world.
The translator continues to work on other poems by Cendrars and for those unfamiliar with the work he has created a Facebook page for Blaise Cendrars which is well worth exploration.
2015 48pp. 335 x 355mmMain Edition: ISBN 978-0-907664-92-5   150 copies numbered and signed by artist and translator    £295 (plus p&p)
Special Edition:  ten copies for sale  The book is placed in a drop-back box together with a portfolio containing four images printed and hand coloured by the artist.Two are taken from the book and two were made especially for this Special Edition (see below). Each is individually signed and numbered by the artist.            £1350 (plus p&p) 
The paper is Canaletto Liscio 160gsm. Typeface is Storm Sans. In the printing of the text, twenty-four different colours of ink were chosen, employed at random. The suite of vinyl cut images are printed directly from Natalie d'Arbeloff's original blocks. The book was case-bound at The Fine Book Bindery with papers designed by the artist and the lined slipcase and the Box containing the Special Edition is blocked with an image of Cendrars.