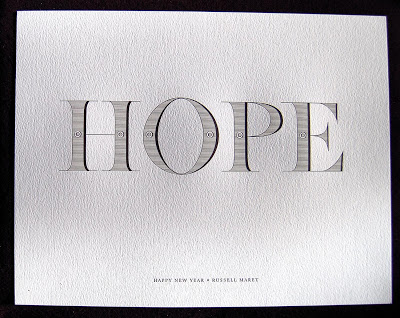 How powerful is this short word, and how deeply important to all of us, especially at this time in world history.
This was a New Year gift, sent to us by our friends in New York, Russell Maret and Annie Schlecter who we know spent much time and energy electioneering. They have stayed with us here briefly but were egregiously kind to Frances last year, when she ended up in New York after a Bookfair.
I particularly wanted to show off this treasure here because that is exactly what I think it is. I am not sure exactly how Russell 'did it' and I really don't need to know. I simply think it is one of the most exquisitely beautiful pieces of letterpress printing that I have ever seen. View it as large as you can.
This morning has been sunny and quite warm so my brain has come alive again! I walked around the domain with my camera on the look out for my own take on the theme of "Hope".
This is what I found and this is what we offer.