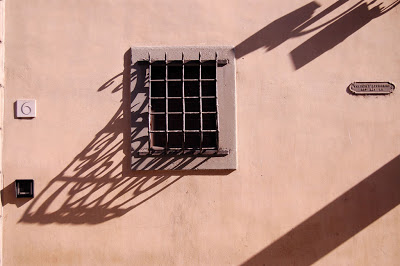 Just a composition I was quite pleased with. Shows that, even in early March, the sun can be quite strong in Florence . . . quite hot enough for me!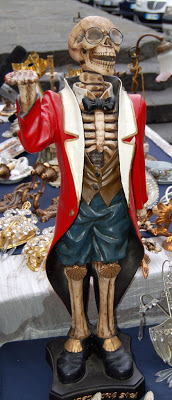 This fun object was to be found in the Santo Spirito flea market. I think it was on this stall to amuse and draw customers. Even if it had been for sale, bringing it home on the plane might have caused problems.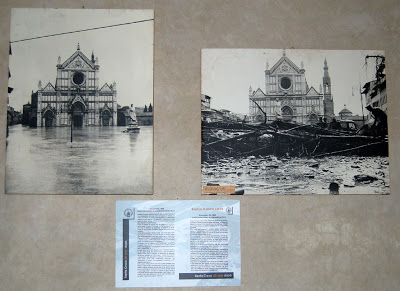 Telling photographs of the 1966 flood. Santa Croce while the water was up and after it had receded.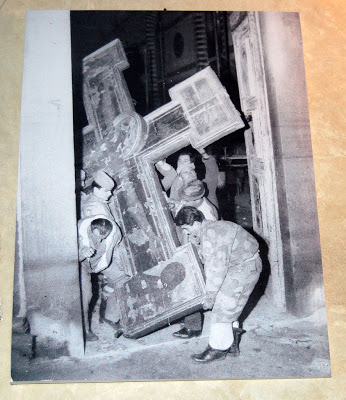 Cimabue's crucifix being unceremoniously hauled out by any folk who happened to be around and in possession of two strong arms.
I had never understood why this wonderful object had been so cruelly done by in the flood . . . when its place is hanging by a chain from the roof. All is explained by the fact that, when the waters surged in, the crucifix was at ground level, ironically for 'restoration'.