After what seems like weeks of grey, overcast and characterless weather, yesterday produced bright sun for a few hours. We had sorted ourselves out a little earlier than necessary to drive to Swansea so I thought I would rush for the camera to catch some Autumn colours.
After a bit of time, I became fascinated with just one tree. Yes, the colours were great . . . but I soon concentrated on photographing 'found faces'. I am interested to know whether everyone who looks at any of these images first (or only) sees part of a tree OR whether all or most first sees the 'face' that I have seen and 'drawn out' of the natural elements.
Anyway, I hope you enjoy these as much as I have!
for Iulia, in Romania, whose Autumn colour photographs I have heard about and look forward to seeing.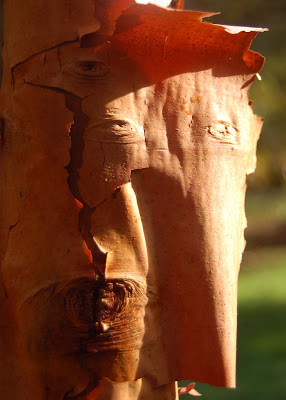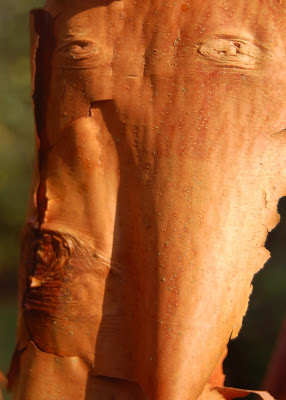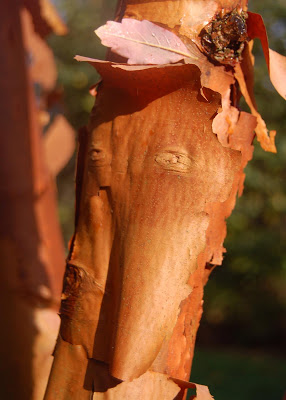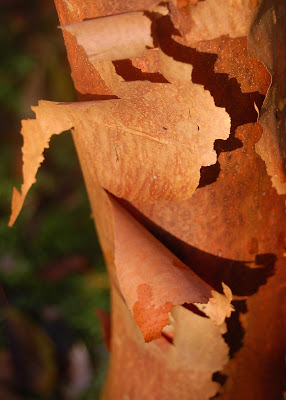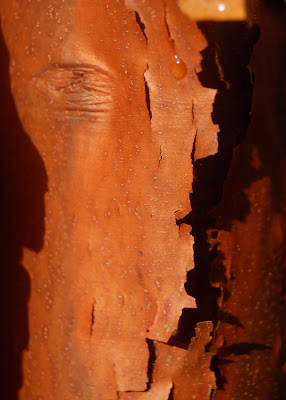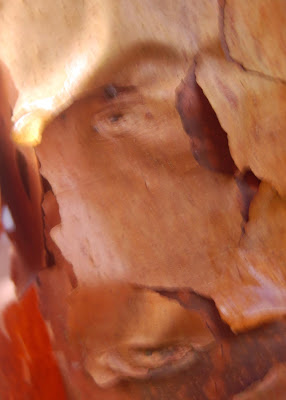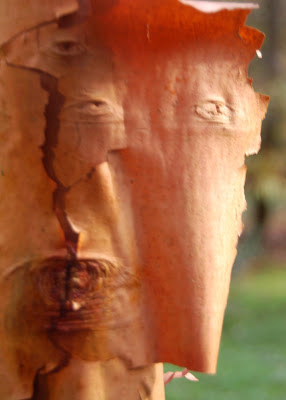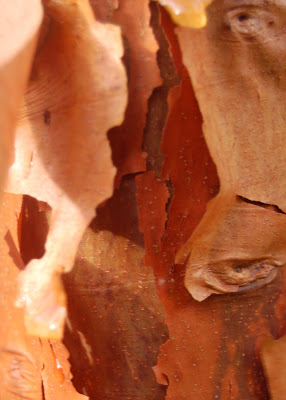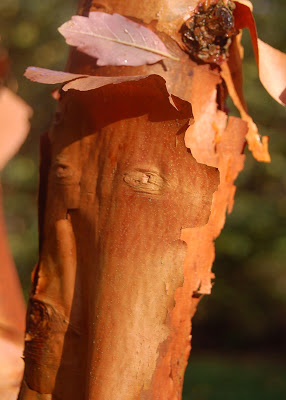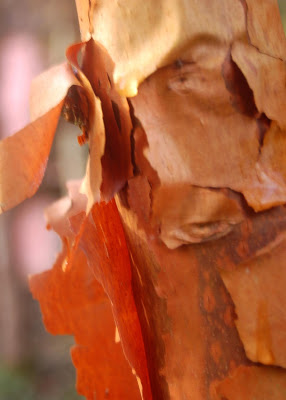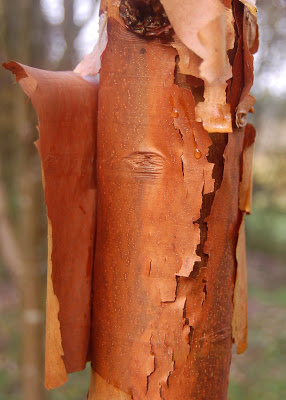 . . . and that is the paper-bark maple tree where all these faces live! And, of course, I was only operating at the lowest 6 feet of the tree.
The sculpture, by the way is by Harry Brockway. Put his name into the 'search blog' box above to see his books with the OSP and other sculpture around the place!
Finally, putting aside the faces, here is one I rather like . . .