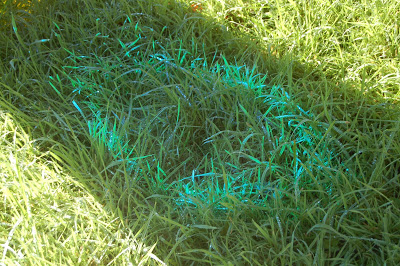 If The Old Stile Press was looking for a design for a new flag, this would be rather jolly!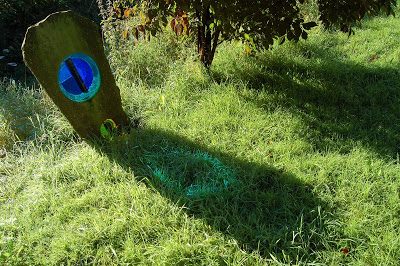 Having had to get out of bed a bit earlier than usual in order to provide a cup of coffee to staying friends with a plane to catch, I realized that the rising sun was further to the north than I usually get to see. It was a gloriously gold and blue day (all the more wonderful after weeks of eternal rain – although we have been spared the horrors that have befallen the wretchedly flooded folk near the Severn and the Thames) and this sculpture was showing itself off to perfection.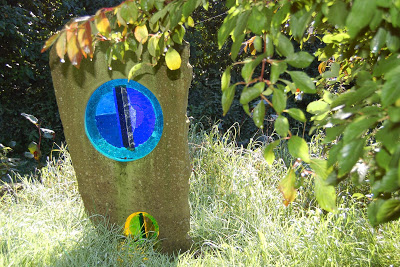 It is by our friend Nigel Cann who also did the calligraphy for
Be Still
twelve haiku from the valley of the Wye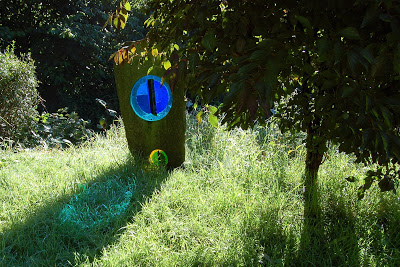 It is made of limestone and glass and looks very fine even when the sun is not shining. The only problem has been that there is nowhere that the sculpture can be sited where it can be seen from the house AND shone through by mid-morning sun, for that Chartres experience . . .
. . . unless you have to make early-morning coffee for departing visitors on a glorious day!