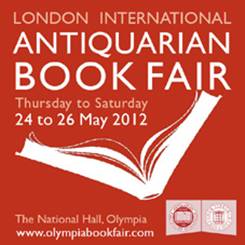 The London International Antiquarian Book Fair may not sound like the obvious place to find contemporary books but in the National Hall at Olympia this year there is a room devoted to what is described as ALSO exhibitors – there you will find Old Stile Press books and other stands with artists books, fine bindings, tools and materials for binding and conservation . . . and a bar with real ale!  The main focus is, of course, on wonderfully rare books from the finest dealers both British and International and this year especially on the National Trust which cares for 140 libraries around the UK.
We hope that you might be able to visit the Fair and if you would like a complimentary ticket let me know and I will forward one to you.  I – that is Frances (it seems I confused people by writing here about my father and some readers thought it was Nicolas' father!) – look forward to seeing you.
We shall have on display our newest titles : The Swimmer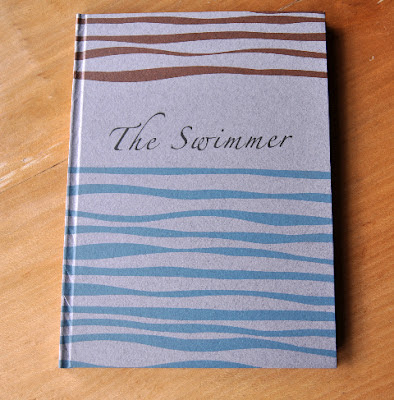 and earlier ones – for instance, in the 200th anniversary year of the Grimm brothers do you have a copy of Harry Brockway's Faithful John?