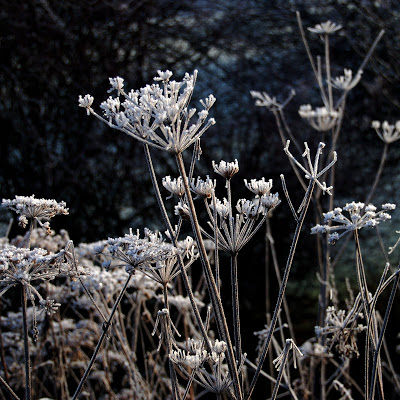 We have had stunningly perfect picture postcard hoar frost for days now. Often one wakes up to it but it is gone by lunchtime. Not so often is it still 'complete' in the evening and ready to be further enhanced for tomorrow's dawn.
I went out with my camera yesterday because I thought I should but, to be honest, I felt the whole scene was such that I would simply be photographing cliché shots.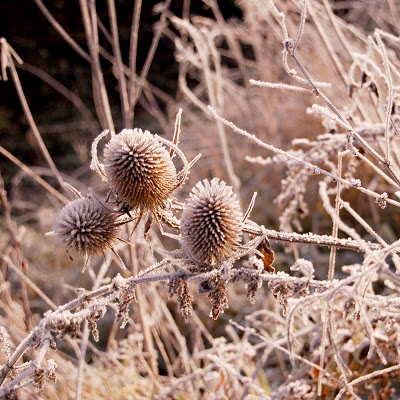 As I approached the river, however, excitement rose. First there was a strange and wonderful noise and then then the really unaccustomed sight of a river full of ice floes.
The noise was explained by the action of branches sticking up through the water and behaving like circular saws to sheets of wood as the sheets of ice were rushed along by the tide. The noise could be described as a gentle and slowed down version of sheets of glass being broken. Not at all unattractive but a bit spooky.
Here, therefore, are some pictures from the frozen south. I had reason to visit my excellent dentist yesterday afternoon. I mentioned these photographs and he suggested that I should photoshop a polar bear onto a suitable ice-sheet! I fear that he will have to use his imagination!