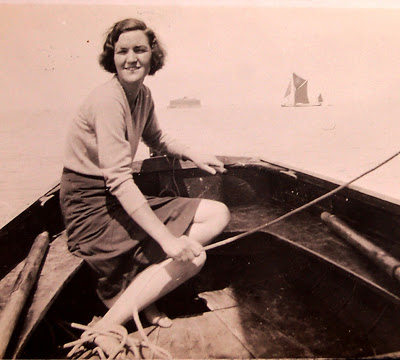 This is one of my favourite photographs and I really want to post it here
this morning, February 22nd, 2011.
It is of my mother who was born in 1911,
one hundred years ago today.
Sadly she did not hang in for her telegram from the Queen
but the photograph helps me to remember/imagine her doing
what she most enjoyed doing in those early days before WW2,
sailing in the Solent with her new husband.