For all sorts of reasons we have neglected this blog but having come to the realisation that aspects of our website are no longer functioning we shall endeavour to keep up with our friends here. Putting news and images on Facebook seems even more ephemeral – no sooner does one put things up there than they vanish unless you look specifically for our news.
Characteristically, when Spring begins to show in the garden and woodland around us, Nicolas goes out with his camera to 'welcome blessed Spring' so, to re-launch the OSP blog here are some of these . . . hot out of the camera!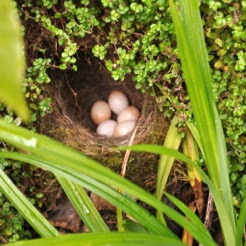 We watched the diligent robin carrying ever-larger wisps towards this safe little corner by the kitchen door. Happy little story – so far so good!
 
Wood anemones or windflowers.
 
A shy violet . . .
 
blossom
 
early colour on the Japanese Maple given to us for our Golden Wedding anniversary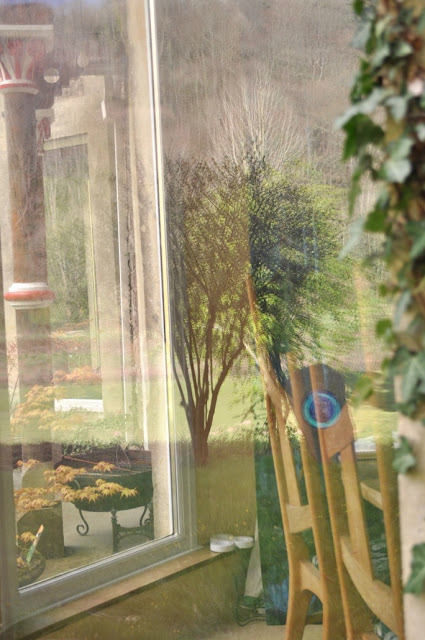 Inside/outside
and here is a photo taken in tribute to John Elwyn, with whom we produced a book of Dafydd ap Gwilym's wonderful poems and who was fascinated by reflections in bay windows. Such reflections appear in many of his paintings and this scene deserves to be painted as well!
 
The Egg – oil painting by John Elwyn