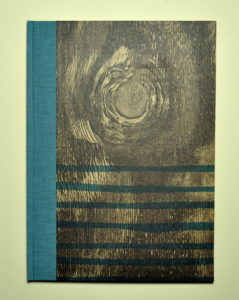 The Golden Vanity originated about 1635 as a ballad, supposedly based on the sea faring adventures of Sir Walter Raleigh. It has also been recorded under the names of 'The Sweet Trinity', 'The Golden Willow Tree' and 'The Sweet Kumadie'. Versions of the song have been collected in Scotland, England, Ireland, Canada and the Appalachian Mountains of America. Many well known musicians have recorded their interpretation of the tale and it remains a popular song in the folk singing world.
The story always features the bravery of the little cabin boy and very rarely has a happy ending. In some versions, however, the young boy returns as a ghost after he drowns to sink his own ship and exact his revenge on the false captain!
Whilst studying for my degree in Illustration, I spent time researching traditional Scottish and Irish ballads that had travelled to America with the early settlers. I was fascinated with the journey that the people and songs had undertaken and the way the stories had altered as they were passed on, often just by voice, to the next generations. For example, the same song in one mountain valley can be sung in the next valley over but with an entirely different name, rhythm or ending.
Most of my wood engraved or linocut prints feature the rugged coastline of the British Isles and the changing weather systems that endlessly assault the cliffs and I have always had a love of the sea and stories of pirates and smugglers. When Nicolas of Old Stile suggested The Golden Vanity for our first book together I therefore jumped at the opportunity. It was a perfect chance to explore an exciting narrative and tell my version of this classic ballad.
Robin Mackenzie 2019
Editions & Inscriptions
Copies of the Main Edition are signed by the artist.
The type is Bodoni, the paper Canaletto and the binding (using papers designed and printed at The Old Stile Press) was done by The Fine Book Bindery, Northamptonshire. Robin MacKenzie's two-colour images were all printed direct from vinyl blocks on which they had been cut.
The Golden Vanity
Published in 2020
24 pp.
35 x 25 cm
Editions & Availability
150 copies were printed of the Main Edition and copies are available to buy at £130 each.
Special Editions are not available.
Purchase Enquiry
If you would like to purchase this book, please contact us, letting us know which edition you are interested in and your address.
Media Notes