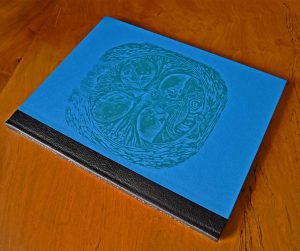 chosen by Benjamin Britten from the Chester Mystery Cycle with an Introduction by Dr Andrew Plant.
Fifty years ago Benjamin Britten wrote Noye's Fludde – an opera-for-all telling the story of Noah's Ark with the main characters taken by adult opera singers alongside children playing animals, involving instrumentalists at all levels of ability and including hymns for all present to join in with. It was a tremendously popular work and is still widely performed.
In 1974 the head of Pimlico School in London, Kathleen Mitchell, asked Britten to write another such opera for performance at the school. The composer went to the same source, the Chester Mystery Cycle and selected scenes for a Christmas Sequence which would again afford opportunities for collaboration between professional musicians and schoolchildren.
Sadly, the second draft of this libretto has remained only as a typescript in the Britten-Pears Library because the composer died before any music had been written.
Dr Andrew Plant, until recently in charge of the Library, warmed to our idea of the work coming to life as a book filled with images as evocative as the music would have been. He writes an introduction to establish the story and then Angela Lemaire has cut magnificent woodblocks which capture a splendid sense of the medieval play, its presentation by contemporary children and a mystical rendering of the events surrounding the birth of Jesus. The scenes included involve the Salutation – which introduces Gabriel, Mary and Joseph, Elizabeth and midwives who arrive for the birth; The Shepherds; the Magi; Herod and the Innocents and the knights who carry out the orders to kill. The language is wonderfully down to earth and designed to entertain in the market places of medieval Chester and the surrounding towns and retains that power. The woodcuts dance through every page.
Editions & Inscriptions
Copies of the Main Edition are Numbered and signed by the artist.
Copies of the Special Edition are Special edition I-X, numbered & signed by the artist.
76 blocks were cut and printed in midnight black (which is slightly blue) weaving between the blocks of text, printed in seville black (slightly orange). The binding was inspired by the colours of medieval stained glass, green images on blue for the covers with a black leather spine as though leading on the window. A deep red cloth on the slipcase surrounds a large label printed on golden yellow paper.
A Christmas Sequence
80 pp.
380 x 290 mm
Editions & Availability
195 copies were printed of the Main Edition and copies are available to buy at £285 each.
ISBN: 978-0-907664-80-2
Only 10 copies were printed of the Special Edition at £950 each.
Special Editions are not available.
Purchase Enquiry
If you would like to purchase this book, please contact us, letting us know which edition you are interested in and your address.
Media Notes